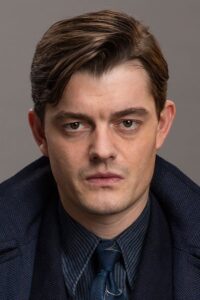 He is best known for playing the lead role of Ian Curtis in the movie Control, a biopic about the lead singer of the 1970s post-punk band Joy Division. His performance in the role won him the British Independent Film Award for "Most Promising Newcomer".[1].
Best Actor
He also won a Kermode for Best Actor 2007 for the film. Prior to his portrayal of Ian Curtis, Riley played The Fall frontman Mark E. Smith in the Michael Winterbottom film 24 Hour Party People, which details the Factory Records era. His scenes, however, were omitted from the final cut. In September 2007, Riley was cast in Gerald McMorrow's British science fiction film Franklyn.
He will play a lead role in 13, an English-language remake of the French thriller 13 Tzameti. He is currently playing the role of Pinkie Brown in a remake of Brighton Rock alongside Helen Mirren.